ROLE ··········· Creative Director
CREATED WITH ··· Tal Midyan
DIRECTED BY ···· rubberband
RECORD LABEL ··· NO TRICKS®
MADE IN ········ May 2019
My Side: Official Music Video


A film that brings to life six real stories of the heart
After numerous production credits, the Blue Note Records signed artist Lophiile, released his first EP "To Forgive" at the start of 2019.

For the track "My Side," we conceptualized a music video that explores how far people are willing to go when it comes to matters of the heart. What would you do for love?

After months of intensive casting, six people entrusted their stories and answers to this question, and acted them out themselves to create the cinematic backbone of the film.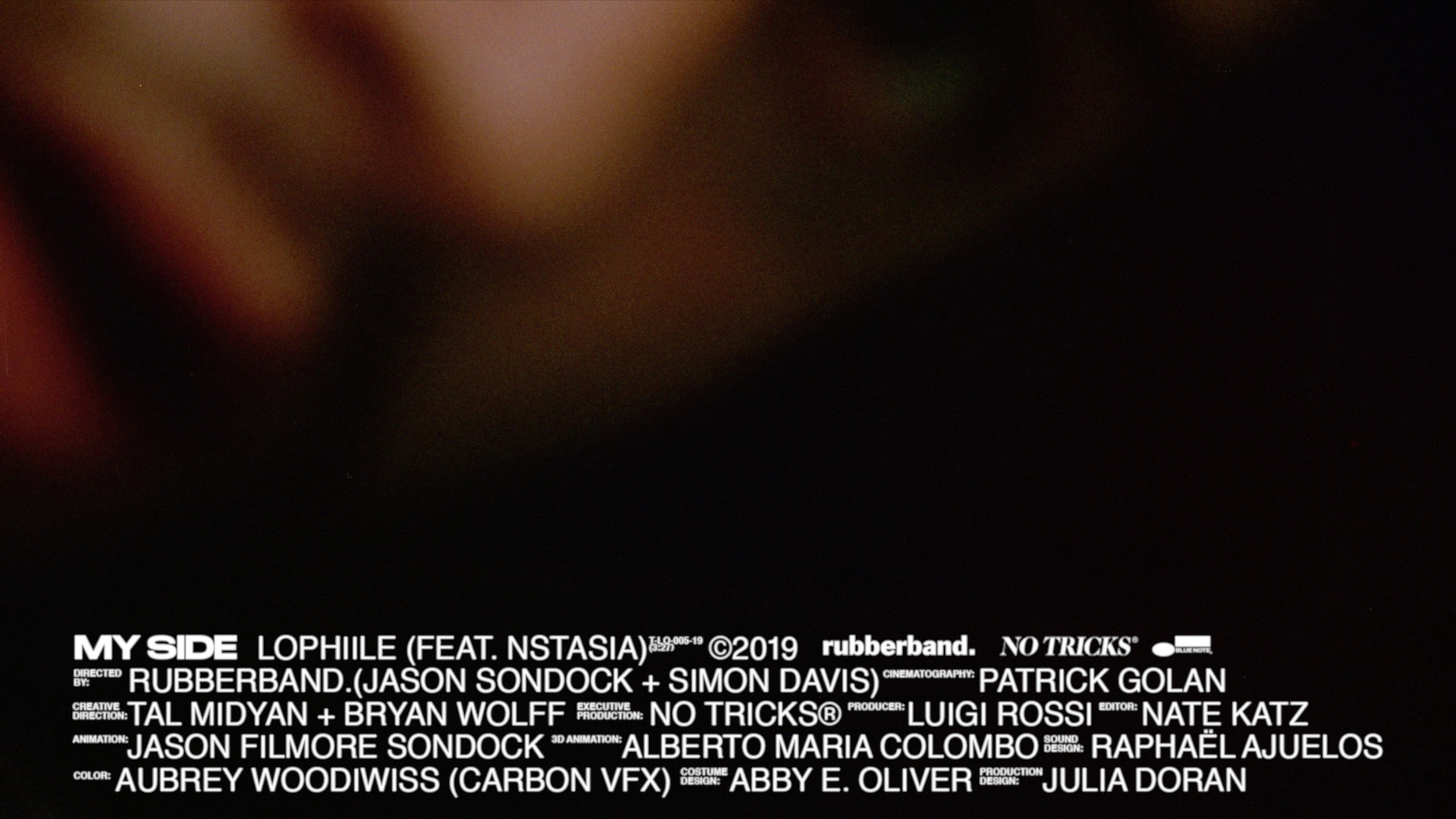 About



For a decade I have tried to help brands, artists and agencies resonate within the evershifting cultural currents that make up our contemporary lives. As the mediated landscapes shift by the second, it's often not enough to inflitrate the chatter: instead one has to define the conversation.

This is what I've aspired to do ever since joining Droga5 NY, in 2012, and continue to do so today in a freelance capacity with every project I take on; whether in service of studios, agencies, brands, products, musicians, film labels, fashion houses or otherwise.

As a Creative Director I am always creating in collaboration, with the written word as my executionary skill—while also sometimes operating as brand strategist, copywriter, researcher or art director.






CORE ROLES




1. CONCEPTING

Creating accessible and desirable ideas at the core of brands and campaigns.

2. PRESENTING

Communicating the ideas to creative teams, clients and stakeholders.

3. DIRECTING

Guiding, creative directing and casting those who make the idea a reality.





x





DISCLAIMER: NONE OF THE WORK ON THIS SITE COULD'VE BEEN REALIZED WITHOUT THE BRILLIANCE OF MANY OTHERS, TOO MANY TO NAME, YOU KNOW WHO YOU ARE.